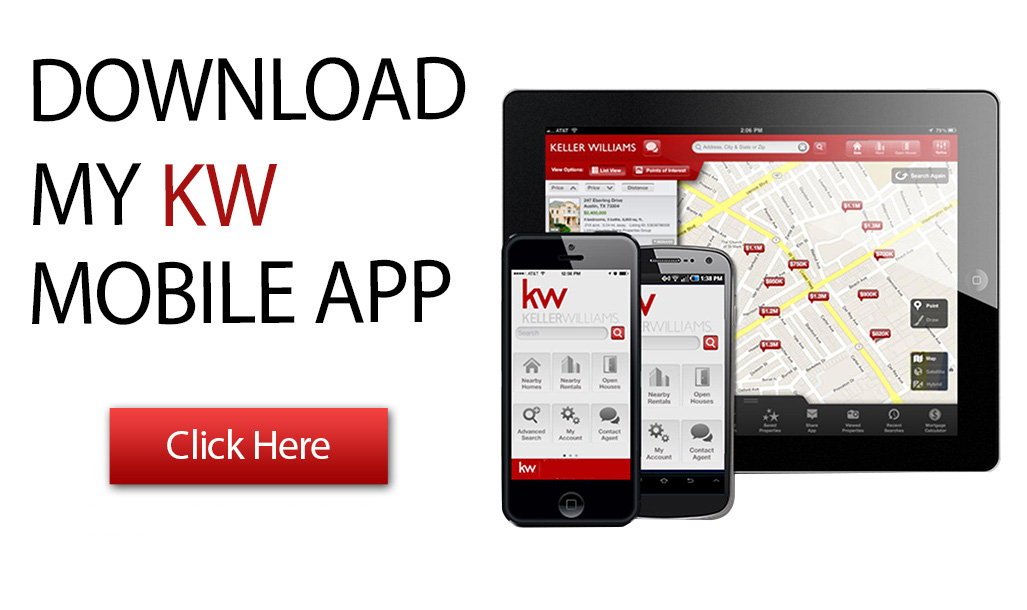 Curious what's for sale in the neighborhood?
Want to peek inside that house for sale down the street?
My app is loaded with helpful features customized for your phone or tablet:
Draw a circle on the map or drop a pin to search any specific community.
See property details and photos, save searches, and add notes about what you liked.
Call or email us to set up an appointment while viewing a listing.
Share listings with family via email, text or social media.
GPS enabled to view open houses in your area.
Whether or not you're looking to buy or sell now, you can use the app to browse your local area.
Click here to download or send a text to 87778 with "KW2OFTOE5" in the message field.